Tis Marang studeerde klassieke contrabas aan het Brabants Conservatorium in Tilburg, en kamermuziek en historische uitvoeringsparaktijk aan het Koninklijk Conservatorium in Den Haag. Hij werkte mee aan talrijke concerten en opnames in heel Europa en in de Verenigde Staten. Hij gaf lessen en cursussen in Nederland, Duitsland, Spanje en aan de Harvard Universiteit, USA.
Naast zijn aktiviteiten als klassiek musicus houdt hij zich bezig met een breed scala aan andere muziekgenres, variërend van klezmer tot jazz en en van bluegrass tot tango.
Sinds 1993 is hij zelfstandig gevestigd als strijkstokkenmaker, waarbij hij zich toelegt op het maken van historische modellen.
Een aantal jaar geleden maakte hij via de dans hernieuwd kennis met tango en werd weer gegrepen door de klank en het karakter van de bandoneon. Door zijn eigen zoektocht naar een instrument, vanuit zijn achtergrond van instrumentenbouw en geïnspireerd door restaurateurs als Rocco Boness, Carsten Heveling en Harry Geuns ontstond geleidelijk aan zijn eigen werkplaats. Nu kunnen daar alle voorkomende werkzaamheden worden uitgevoerd; van stemmen en politoeren tot volledige restauraties en balgbouw.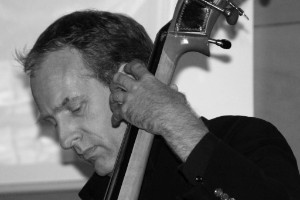 Tis Marang studied classical double bass at the Brabants Conservatorium in Tilburg, Netherlands, and chamber music and historical performance practice at the Royal Conservatory in The Hague, Netherlands.
He has performed in numerous concerts and has participated in recordings throughout Europe and in the USA. He taught classes and courses in Holland, Germany, Spain and at the Harvard University, USA. Along with his activities as a classical musician he is involved in a broad variety of musical genres, varying from klezmer and jazz to bluegrass and tango.
Since 1993 he is established as a bowmaker for string instruments, specializing in historical models.
A few years ago he renewed his acquaintance with tango and was again drawn by the sound and character of the bandoneon. Through his own search for a good instrument and with his background in instrument making and inspired by restorers such as Rocco Boness, Carsten Heveling and Harry Geuns, his own workshop gradually developed. Today it is fully equipped to to perform all levels of maintenance ; ranging from tuning and french polishing to full restauration and building bellows.
Tis Marang studierte klassischen Kontrabass am Brabants Conservatorium in Tilburg, Niederlande, und Kammermusik und historische Aufführungspraxis am Königlichen Conservatorium in Den Haag, Niederlande. Er wirkte mit in zahlreichen Konzerten und Aufnahmen.
Er unterrichtete und gab Kurse unter anderem in Holland, Deutschland, Spanien und an der Harvard University, USA. Neben seinen Aktivitäten als klassischer Musiker beschäftigt er sich mit einer breiten Palette von Musikgenres, variierend von Klezmer und Jazz bis zu Bluegrass und Tango.

Seit 1993 ist er selbständiger Bogenmacher, und spezialisiert sich dabei auf historische Modelle.

Vor einigen Jahren erneuerte er seine Bekanntschaft mit Tango und wurde wiederum ergriffen vom Klang und Charakter des Bandoneons. Durch seine eigene Suche nach einem Instrument, seinem Hintergrund in Instrumentenbau und inspiriert von Restoratoren wie Rocco Boness, Carsten Heveling und Harry Geuns, entwickelte sich allmählig eine vollständige Werkstatt wo jede Arbeit an Bandoneons ausgeführt werden kann; von Stimmen und Polieren bis zur Vollrestauration und Balgbau.